Become a Member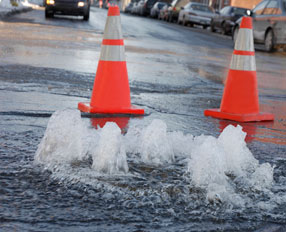 Thanks for your interest in becoming a member of Dig Safe System, Inc. Joining Dig Safe is a proactive measure in preventing dangerous and costly damage to utilities.
Dig Safe is a call center that accepts utility locate requests from excavators and notifies member companies of planned excavation work conducted in areas where they own or maintain underground facilities.

This Dig Safe Membership Package includes the following documents:

Membership Guide is a resource for Members detailing the operations and procedures of the Dig Safe call center.
Data Sheet provides us with your company's contact information, and your specifications for call center notification and map indexing.


Specifications for GIS Digital Data for instructions on submitting service territory data for map coverage.
Articles of Association The original copy of this legal agreement must be signed and returned to Dig Safe for membership to be official.


By-Laws - The official rules governing the affairs of our organization.


Receiving Dig Safe Notices - Dig Safe members use a dedicated email address to receive excavation notices, and some use ticket management software. Click here for a list of One Call Ticket Management vendors.

After we receive the completed and signed Articles of Association and Data Sheet, we will contact you to complete the process. Please mail or email both documents to:
Amy Worden
Dig Safe System, Inc.
11 Upton Drive
Wilmington, MA 01887
For questions about Dig Safe Membership, please call 781-721-1191, or email
Amy.Worden@digsafe.com
. We look forward to working with you!